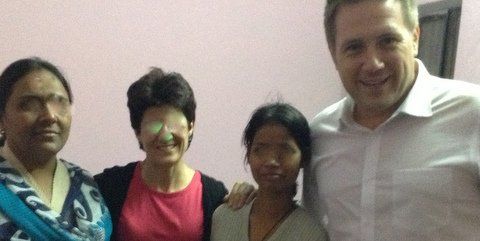 Pooja's story has touched so many…
Here is Pooja! This was taken after she was rescued. At this time she had learn to sow and her life had changed. We are so thankful for her, but there are many more.
Please give today.
Where we work, girls are taken and their virginity sold on the auction block. They are then taken to brothels and violated 30 to 40 times per day
Pictured here is the team that we set up the First Magdalene Project home in Varinasi, India. This 3 story facility was set up to care for 10 girls rescued from the brothels. This home was turned over to the local leaders and we are now pursing our goal of 10 new safe homes. These will serve 100 girls.
Girls shouldn't be fore sale, but they are. Lets do something. Please help today.
Our goal is to make the girls stay at the safe home to be comfortable and well stocked. This is the kitchen we set up in India to serve the girls. We are pursing 10 new safe homes help stock a kitchen today.
As horrible as it sounds, the most "prized" ages for sex traffickers are ages 8 to 12 years old.
With many ways to help we can all do something. Please give today.